Products & Services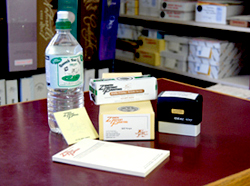 Please Note: Zenith Instant Printing
will be closed for vacation from
Monday December 24, 2018 
to Tuesday January 1, 2019
and will reopen on Wednesday January 2, 2019!
Happy Holidays!
Zenith Instant Printing can provide virtually any printing product or related service imaginable. From designing and printing your corporate identity pieces to making a rubber stamp; from personalized invitations to making copies. We do all this and more. This page list some of the products and services we offer. To learn more, or if you are looking for something not listed, please contact one of our representatives.
Online Greeting Card, Invitation and Accessories Catalog!
A Partial List of Our Products:
A Partial List of Our Services: