Locations & Hours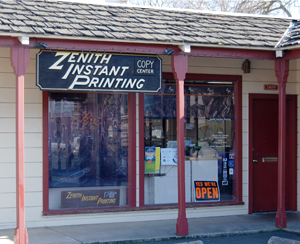 Please Note:
Zenith Instant Printing will be closed for vacation
from Friday June 30, 2017 to Friday July 7, 2017
and will reopen on Monday, July 10, 2017!
This site includes many functions that allow you to work with us from your office or home. Of course, it's sometimes still necessary (or preferred) to conduct business in-person. That being said, we've provided the necessary information to locate us or make contact with one of our representatives.
1419 Grant Ave.
Novato, CA 94945-3159

Phone: (415) 897-0454
Fax: (415) 897-9497
E-mail: info@zenithinstantprinting.com
Monday-Thursday 9:00am to 5:00pm, Friday 9:00am to Noon